Post by pim on Sept 20, 2016 13:09:24 GMT 10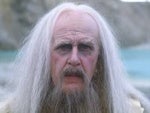 I am not judging. It is my firm opinion that the Bible and its followers live in the dark ages and are unable to embrace scientific discoveries as it contradicts with their brainwashed views.
I wouldn't say their views are ipso fact "brainwashed". If you mean, and I think you do, that some people chant biblical slogans (Matt springs to mind here) in the way that the sheep in
Animal Farm
would chant "four legs good, two legs b-a-a-a-d" then you can't possibly generalise that to include all who draw their faith, their spiritual nourishment and their worship from the Bible and apply it to the way they lead their lives. Desmond Tutu? Martin Luther King Jr? Dietrich Bonhoeffer? Sophie Scholl? These were Christians whose Bible-inspired and Bible-motivated responses to the evil around them were so powerful that you don't have to be a Christian to acknowledge and value their importance. Three of them, Bonhoeffer,King and Scholl paid for it with their lives. How many Sophie Scholl Gymnasien or Sophie Scholl Strassen will you find throughout Germany? Why is her grave a shrine visited by pilgrims outside the Munich prison where she was guillotined by the Nazis? Her brother Hans and a colleague Christoph Probst were guillotined along with her. Why are they not as well known? I'll tell you why. It's because of the courageous and devastating
Christian
critique she gave at her show trial of the rottenness and evil of the Nazi state that had led her to her non-violent acts of resistance to the Nazis.
Brainwashed? I don't think so. King ... brainwashed? Bonhoeffer ... brainwashed? They followed the bible, not mindlessly, not in a way that could be called "brainwashed". But they did a lot more with the bible than "follow" it. They made it into something magnificent and noble. They aren't "saints" because that's a Catholic thing. They were all Protestants. Or "evangelisch" as the Germans call it. But they would merit sainthood a lot more than many of the dodgy candidates for sainthood canonised by the popes down through the centuries. Don't get me started on that one!
I wouldn't call Occam or Fat "brainwashed" and it's insulting that you should imply that they are.
Just remember that I used to be religious, but I was able to wake and escape the obvious bulldust.
As the redheaded lady said to Sam Dastyari ... "I didn't know that about you!!"