Post by pim on Feb 14, 2018 16:14:28 GMT 10
Warwick Thornton on Sweet Country: 'Australia is ready for films like this'
Its Australian release has been preceded by buzz from Venice, Toronto and Sundance, but for the director, the audiences at home are most important
www.theguardian.com/film/2018/jan/24/warwick-thornton-on-sweet-country-australia-is-ready-for-films-like-this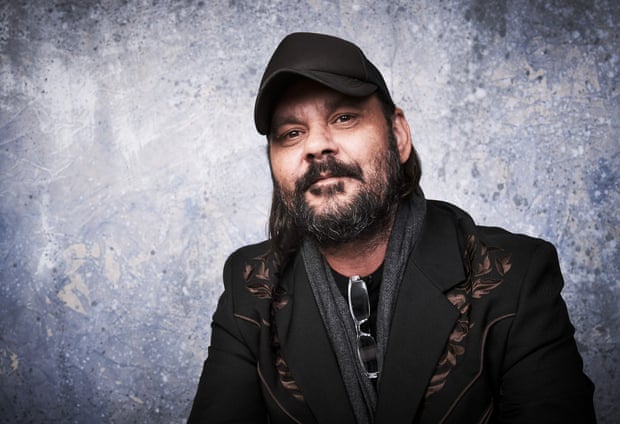 I don't know exactly why, but it's working very well around the globe,' Warwick Thornton says of Sweet Country
There are many contrasts and contradictions in the director Warwick Thornton's new neo-western, Sweet Country. Its political messages are unsubtle, but the tone is meditative and the drama achingly personal.
Stunning cinematography captures vast outback landscapes but small details resonate: a chain dragging across dirt; a bullet hole in a wall. The themes are universal but the film is unmistakably Australian.
"It resonates in a strange way with people," the director tells Guardian Australia. "It's a classic tale. It's about land grabs. It's about taking over the country. It's a basic western that people relate to on a range of different levels, based in a place they don't have access to: 1920s central Australia.
"I don't know exactly why, but it's working very well around the globe. The really interesting one was last night's screening."
The night before our interview, Sweet Country made its Australian premiere at the 2017 Adelaide film festival – the first time local audiences had a chance to see the film, whose reputation preceded it.
The buzz began after Sweet Country won the special jury prize at the Venice film festival in September, then, one week later, received another prestigious awardfrom the Toronto international film festival. But Adelaide was a particularly important screening for Thornton, because, he says, "The film is completely about Australia. It's completely about who we are and where we come from."
Like Thornton's 2009 directorial debut, Samson and Delilah – a brutal portrait of poverty and addiction in contemporary Indigenous Australian communities – Sweet Country confronts difficult subjects head on. In this case, Australia's dark past: what Thornton and his screenwriters David Tranter and Steven McGregor argue is a nation built on the back of slavery and racism.
This polemic is reflected through the story of Sam Kelly (Hamilton Morris), an Aboriginal man employed as "blackstock" by a kindly preacher (Sam Neill). Sam and his wife, Lizzie (Natassia Gorey Furber), are borrowed by the violent, bigoted Harry March (Ewen Leslie) who, one evening, in the throes of terror, Sam shoots dead. It is clear that if the shoe were on the other foot, Sam's death would be swept under the rug, but Harry's is certainly not – drawing any number of parallels to race-based double standards throughout Australian history.
"If we want to man up, or stand up as a country and move forward, we need to know about our history," Thornton says. "The film is completely truthful about history, even though it's fiction. I think Australia is really ready for films like this. We've got constitutional recognition, conversations about treaties.
"If you want to go into those conversations with better knowledge, it's a good film to watch about Australia's past."
The Australian audience agreed, giving it a long standing ovation, then, a couple of weeks later, another gong to add to its tally: the best feature fiction prize from the festival's audience awards.